Customised Paintings
Our highly talented artists can perfectly paint any kind of photo into a handmade oil painting as to your exact specifications. Contact [email protected] to discuss your painting further, and receive a quote.
Furthermore, in cooperation with highly skilled artists we can transform your vision into an artwork, see the below noted case studies:
Case study one:
A customer wanted a symbolic painting containing eight goldfish (to encourage prosperity) and one black goldfish (a saviour fish to take the bad luck away from the house). The only specifications were that the goldfish should be oriental in style and be surrounded solely by water. The brief resulted in the above hand-painted painting, which conveys refracting light to add interest to the water, and meticulously painted fish. The customer was delighted with the result.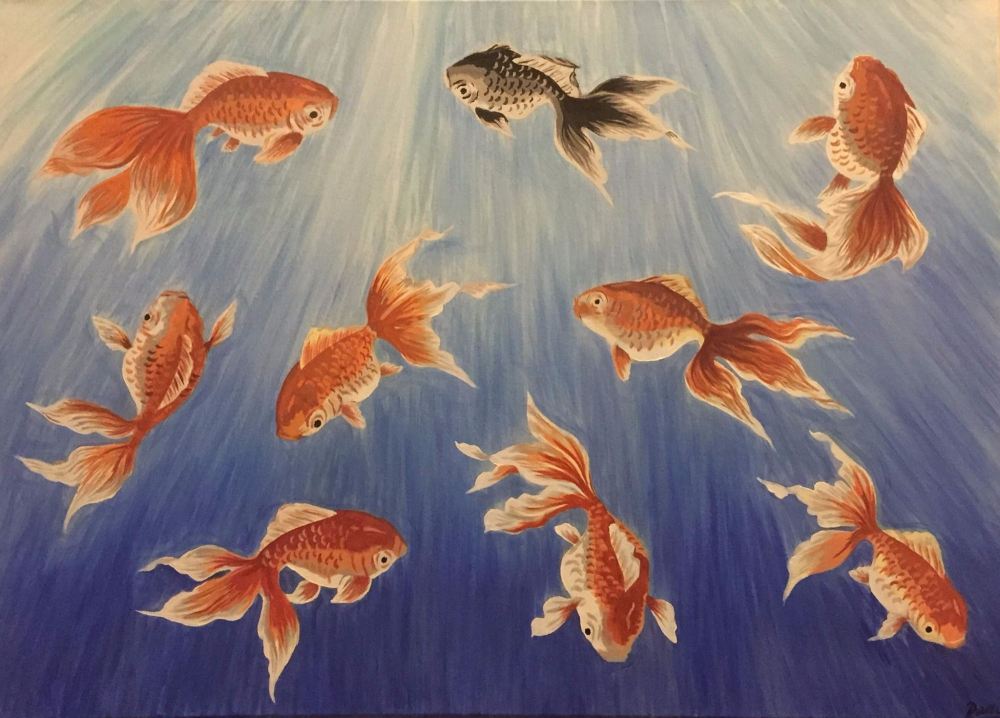 Case study two:
This customer wanted a painting that embodied their diverse ideas and conveyed keywords such as 'infinity', 'warmth', 'spirituality', 'passion', 'intense' and 'connected'. Our gallery staff worked on several designs to help realise the concept, until the customer was happy with a harmonious design that incorporated the important meanings and symbols. The painting was then painted by one of our highly skilled artists.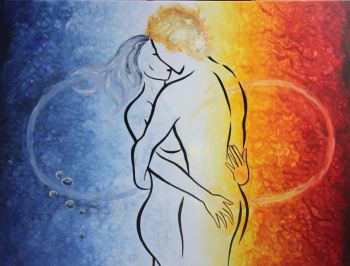 Painting can also be made exactly like your picture or if you like our artistis can make you look a little yournger or change the backaground of your picture or merge a few pictures, here are some examples: